Commission Info!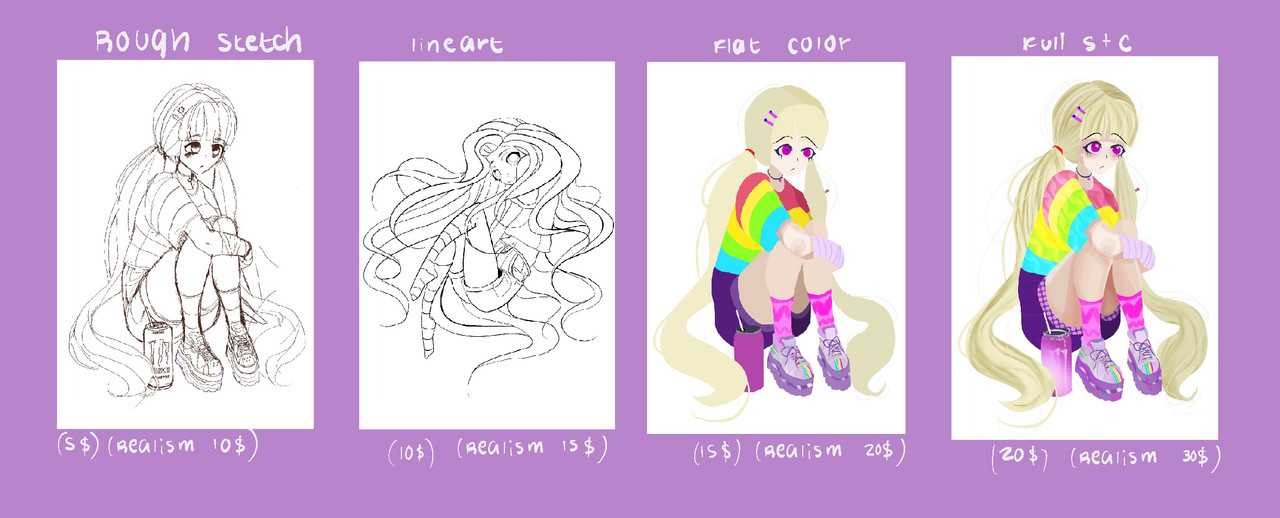 The price of the work is multiplied by how many people/animals are in the photo. For example, if you are ordering a sketch of two people in realism, the price would be 20$.

Before you fill out a request form, please ensure you have read my rules for commissions so you understand my rules and limits for what I will and will not draw.

Upon submitting a request form, I will contact you to discuss your request. aswell as send you some rough drafts so we're on the same page. If you are commissioning a piece for an OC, please have a reference sheet!

I take payment through Venmo and require 50% upfront and 50% upon completion. If you need to cancel during the sketch stage, the 50% can be refunded to you. However, if you need to cancel beyond the sketch phase, the 50% is no longer refundable.

Please allow up to 1-2 weeks for your piece once we have discussed your work and payment has been sent. If you have any question, feel free to contact me!

Now that we got all that out of the way, lets start!
Ready to get started? fill out a request form!